Custom Oak Table Top
Confirm the size & shape options below to search for oak table top prices.
Customize & Buy Online Today! Oak table top. Unfinished & finished options. Custom made to any size, any shape: round, oval, square & more. Fast & Free Shipping. American Made Quality. 5-Star Reviews. 100% solid wood. Optional grommet, live edge, bevel edge, and more for work table top, office desk table top, dining table top, unfinished table top, conference table top, kitchen table top, restaurant table top, & more including any unique tabletop designs or shapes with layout provided by you.
Search Table Top By Keyword
---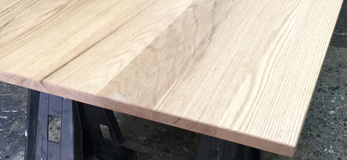 ---
---
Oak Table Top Sizes
---